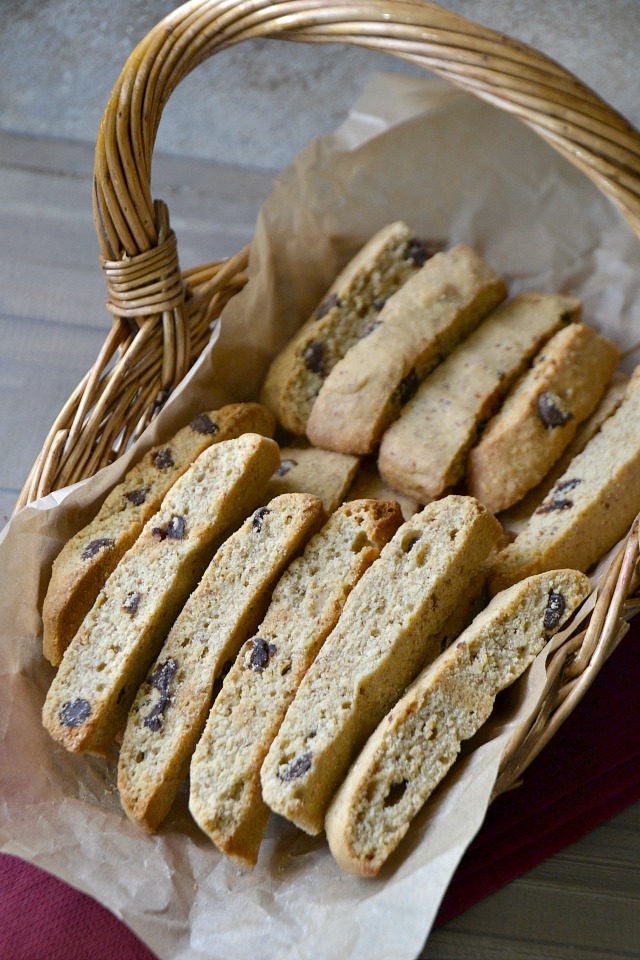 For the last few years I have been a personal chef to many lovely families. Each Pesach season I look forward to our family reunion, when I move into their kitchen and whip up their pesach menus.  This recipe for mandel bread has become my most requested recipe. This year alone my team and I have made over 1000. I have been making this for over 20 years, first from my small one bed room apartment as a young married wife, to a making it for all my extended families – my Pesach clients.
Mandel bread (Pesach Biscotti)
4 eggs, beaten
1 Cup sugar
2/3 Cup oil
Pinch salt
2 Tablespoon potato starch
1 1/2- cups Cake meal
1 ½ – cups ground almonds or walnuts
Choc chips, optional
Beat eggs well. Add sugar gradually. Add other ingredients , beating constantly to blend well. Divide into 5 portions and form into logs. Place logs on a greased baking sheet.
Bake at 350 for 30 minutes until golden. While hot, cut into slices and return to oven for another 10 minutes.
Photo taken by Melinda Strauss Kitchen-tested.com