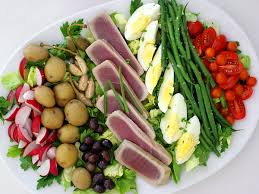 The question has been raised: why do many people call the third meal of Shabbat "Shalosh Seudos" — which really means "three meals" in Hebrew, rather than "Seudat Shilishit" – which means the third meal and would be more fitting. Rabbi Yeshaya Siff, of the Young Israel of Manhattan, once explained that when we eat our first meal on Friday night, we are usually ravenous. The next day, when we eat lunch — the second meal of Shabbat — we are also extremely hungry. However, on a short Shabbat, when we are required to eat the third meal of Shabbat within a few hours of finishing lunch, in most cases we wouldn't be hungry at all. Yet we force ourselves to consume a third meal. By doing so, we are showing that all 3 meals had been eaten in honor of the Shabbat, and not simply because we were trying to assuage our physical needs. Thus, our partaking of "Shalosh Seudos" (particularly on short winter afternoons) is the clear confirmation by us that our intent was to dedicate all three meals to honor the Shabbat.
On the other hand, during the long summer Shabbat afternoons, we have a chance to have a restful nap, learn or attend a shiur, read a book, and play with our children or grandchildren – all in one day! But once all have rested, learned,read and played, the entire family wants to eat "Shalosh Seudos". People are always asking me what I serve Shabbat afternoons. We would like to eat something a little healthier, lighter and more sophisticated, and given that it is a mitzvah to eat this meal (whether hungry or not!), I try to make this meal as extra special as I can.
Salad Nicoise
1 head Boston lettuce
¼ lb. haricots vert*, blanched 2 minutes and shocked
1 pound fresh tuna, seared with salt and pepper and thinly sliced or 2 cans 6oz tuna in oil
½ cup nicoise olives
6 anchovies
2 perfectly boiled eggs, shocked, peeled and cut in quarters
3 tomatoes, quartered
shallot dressing (see below)
1 bunch radishes, thinly sliced
1. Wash lettuce and spin dry. Don't tear.
2. To serve: Line a bowl with lettuce, top with beans, tuna, olives and anchovies. Arrange egg and tomato wedges around bowl. Drizzle with shallot dressing and top with sliced radishes.
Shallot Dressing
3 tablespoons white wine vinegar
1 tablespoons dijon mustard
1 small shallot
1 tablespoon chopped fresh tarragon or 1 teaspoon dried tarragon
¾ cup olive oil
Salt and pepper to taste
Place all ingredients in a food processor, except olive oil, and process until smooth.
With the machine still running, slowly pour oil in a slow and steady stream to incorporate into the dressing which will also help to thicken. Re-season with salt and pepper to taste.
*Haricot vert is indeed French for green beans. Haricot meaning beans and vert meaning green. French green beans are longer and thinner than most American varieties. They are also more tender and have a more complex flavor.
Perfect Boiled Egg
It's always hard to know when the eggs are perfectly cooked. A perfectly cooked egg has no green film around the yolk. This method below can help guide you to make a "pretty" quartered egg for your nicoise salad.
4 large eggs
1. Place eggs in a saucepan, and cover by 1-inch with cold water. Bring to a boil, and when a boil is reached immediately remove saucepan from heat and cover. Let sit for 9 minutes.
2. Remove eggs to an ice bath and cool for at least 2 minutes (for a warm egg), and up to 15 minutes (for a cool, easier-to-peel egg).