This past week I attended the Kosher Food and Wine 2013 Expo.  What an amazing night it was!  The event was run by Royal Wine Corporation and it was at Pier 60 in Chelsea Piers.  They had thousands of bottles of wines and liquors to sample.  Not only were there lots to drink, but also lots to eat.  There were restaurants and caterers from all over the NY/NJ tri-state area giving out samples to try.  The food was exquisite and presented so artistically. All of the top New York restaurants such as Le Marais, Prime Grill, Abigail's, Pardes (and even Pomegranate Supermarket from Brooklyn), just to name a few, had magnificent showcases of scrumptious gourmet delights for everyone to taste.
With all the awesome food and drinks at hand, I had to decide how to incorporate some of these fun ideas into my Purim seuda.  I love to make cocktails for my Purim seuda guests. I sampled some delicious cocktails, made by Walders, a company that makes a creamy vodka drink. I was really wowed!  They gave out samples of cocktails which had their creamy vodka as a base.  That was my favorite cocktail of the evening.
The following wines were among favorites: Laurent-Perrier Champagne (the best Brut Rosé I ever tasted); Morad Winery of Israel, the most amazing Passion Fruit wine, (which I will definitely be serving at my Purim seuda).  A very big "shout-out" to Ari Bergman (who knows my husband more than 30 years) whose vineyard in Netofa in the Lower Galil of Israel makes a delicious Rosé wine, a blend of Syrah and Mourvedre.  That was the highlight wine for me that evening.
Below is recipe for a cocktail using Walders Creamy Vodka that you can serve as a starter drink for your Purim seuda, as well as a delicious roast to make for the main course of your seuda.
Walders™ Pineapple Cocktail
Recipe by Walders.net
1/3 glass Walders Vodka and Vanilla
2/3 of a glass Pineapple juice
Crushed ice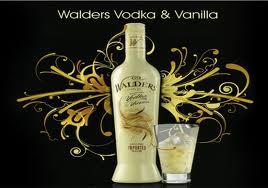 Fill a tall glass with crushed ice and por a third of the glass with Walders Vodka and Vanilla.
Fill the remainder with pineapple juice so the cocktail is right to the top of the glass.
Stir and garnish with a wedge of pineapple
Roast with Red Wine Reduction
5 pound beef shoulder roast or California roast
1 large onion, sliced
2 tablespoons Dijon mustard
1-tablespoon extra virgin olive oil
1 tsp kosher salt
Crushed back pepper
1 tsp paprika
1 tsp onion powder
1 tsp cumin
6 cloves garlic crushed
1-cup ketchup
1-cup red wine (I prefer Domaine Netofa Red from Israel) It is a medium-bodied wine with a hint of herbal bouquet which compliments the spices used in this recipe)
Place the onions on the bottom of a roasting pan.
In a small bowl take mustard, garlic, oil and spices and mix them together to form a paste.
Rub the paste all over the meat.
If you have time let the meat stand at room temperature for a few hours to absorb some of the flavors.
In a separate bowl mix the wine and ketchup and pour over the meat right before placing in the oven.
Insert oven probe into the thickest past of the meat and set the probe to 135 degrees.  This will be rare.  You can always cook it longer when reheating after slicing the meat.
Set the oven temperature to 375 degrees for 45 minutes to brown the meat, then lower it to 350 and cover the meat and let it cook until the probe hits 135 internally.
Once the probe has hit 135 degrees the oven will shut off take the meat out.  When the roast has cooled slice thinly and pour sauce over roast or place in a gravy boat.