This past week gave a cooking demonstration at SKA High School For Girls for the NCSY JUMP program. The program was to teach the high school girls in the community how to be advocates for Israel.
Besides my cooking class, there was a dance troop from Israel, and a speaker from One Israel Fund.
Hummus
2 can chickpeas, drained & rinsed
Juice from 1/2 of a lemon
4 clove garlic, pressed
2 TBS good olive oil
¼ cup techina (optional)
1/4 teaspoon cumin
water for thinning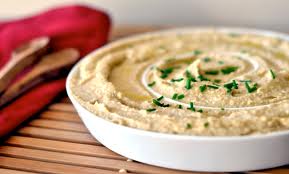 Blend all ingredients in food processor; water as needed until smooth consistency.
Israeli Salad
4 tomatoes, diced small
3 kirbys, peeled and diced small
2 scallions, finely diced
1/4 cup fresh parsley, finely minced
splash olive oil
1 lemon, juiced, to taste (I like it lemony)
salt and pepper to taste
Mix in a bowl and serve