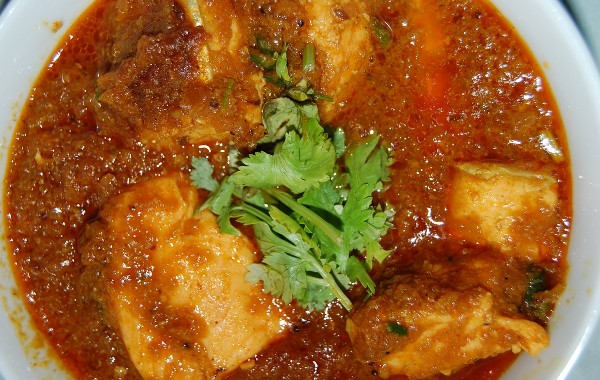 People are always asking me what kind of fish I serve on Shabbat. We have a lot of company each week and I like to make a variety of fish. I always make a gefilta fish loaf for the kids and also for those adults who prefer the "old" standard. My Grandmother would be so insulted if she knew I wasn't making it from scratch (I usually do that just for yom tov). She was famous in Sydney for making amazing gefilta fish (until a few years ago, you couldn't just buy gefilte fish loaves in a store!). This is a fish recipe I always recommend people to make and it's quite versatile in that you can serve it warm, cold or room temperature, and it also freezes well. On Friday nights when Shabbat comes in early, I generally serve it hot.
If you don't like cilantro you can use parsley. People either love cilantro or hate it. You can also halve the curry amount – if curry is not your speed. It's not too strong in this recipe, but does give it a big boost of flavor. The recipe is based on the traditional fish recipe that Moroccan Jews make and it's delicious when you dip your challah into the sauce.
Middle Eastern White Fish:
1 whole White fish filleted into 2 halves and cut into 4 even slices (skin on)
Can also use, sole, flounder or tilapia
2 Tablespoons olive oil
1 large onion, diced
1 can chickpeas, drained
1 Tablespoon curry powder
8 portions fish (about 2 sides) filleted
¼ teaspoon cayenne pepper
3 gloves garlic, minced or 4 cubes from Gefen frozen package
2 Tablespoons fresh cilantro or 6 cubes from Sabra frozen package
1 Plum tomato diced
1 14oz can tomato sauce
Kosher salt to taste
Water
Heat a large frying pan on high for a minute and the add oil. Add onion and sauté until soft, then add the chick peas and sauté for 3 minutes. Lower heat and add curry powder and cook for minute while stirring. Place fish fillets on top of mixture. Cook for a few minutes and turn to coat other side and cook for another 3 minutes.
In a small bowl mix cayenne pepper, garlic, cilantro, tomato, tomato sauce, and salt. Pour sauce mixture over fish, and add enough water to cover fish. Cook uncovered for another 15 minutes until fish is cooked through.